Jason deCaires Taylor is an activist, environmentalist, and artist. Recently, he designed a new sculptural work called Coralarium after he was commissioned by the Fairmont Maldives Sirru Fen Fushi resort, owned by the Accor hotel group. However, the semi-submerged art work was demolished after facing criticism by religious leaders and scholars from Maldives.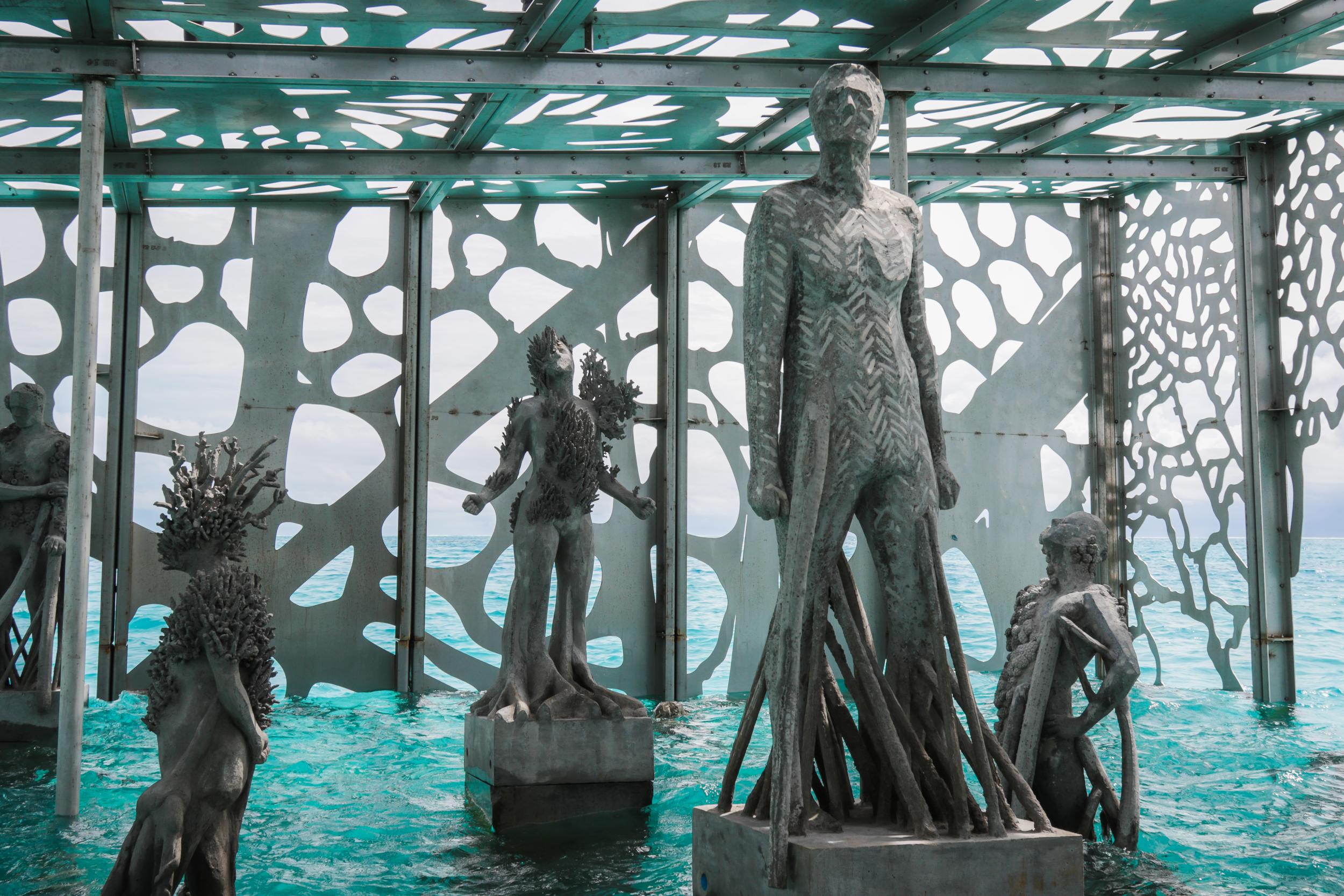 According to reports, the artwork which featured human figures was considered anti-Islamic. A court ruled it to be a threat to "Islamic unity and the peace and interests of the Maldivian state."
Artist Jason Taylor is known for its underwater sculptures and galleries around the world. The large steel frame with cutouts aiming to mimic the marine world was intended to allow sea life to explore freely within, acting as a new habitat for coral and other species. Moreover, 30 human figurines were designed by Taylor and put on top as well as inside the frame.
It took Taylor almost 9 months to complete this project. He took help from a large team of marine engineers, divers, and mould-makers. However, it took the government only 1 day when they destroyed the piece on 21st September.
Breaking News: Qanoonaa khilaafah Siirufenfushee ga bahattaafaivaa budhu thah Dhivehi Raajje ge salaamathee baaruthakun nagafi. pic.twitter.com/T2JVBPa2Xr

— News (@PSMnewsmv) September 21, 2018
"On Friday last week I was extremely shocked and heartbroken to learn that my sculptures have been destroyed by the Maldivian authorities at the Coralarium, despite continued consultations and dialogue," deCaires Taylor said. "The Coralarium was conceived to connect humans to the environment and a nurturing space for marine life to thrive. Nothing else! The Maldives is still beautiful, with a warm and friendly population, but it was a sad day for art and a sad day for the environment."
Sirru Fen Fushi resortgai hedhifaiva Coralrium gai insaanunge soora sifa vaagothah behettifaiva sculpture thah naga coralarium vany miadhuge 17:45 gai huskurevifai. pic.twitter.com/Yamgw4evCn

— Maldives Police (@PoliceMv) September 21, 2018
The sculpture was made using materials which wouldn't harm the environment. It was right opposite the infinity pool of the resort and was open to resort guests and day visitors. However, due to significant public sentiment against the installation, the ministry of tourism facilitated the removal of the sculpture. Even the Accor Group could not say anything against the decision of the court. They said, "While we are very surprised by the removal of eco-art pieces by the authorities, we respect the people, traditions and customs of the Maldives. The removal process was peaceful and friendly without interruption to our world famous service."
By Abhishek Aggarwal