In a landmark achievement for the Indian Air Force, Tejas Light Combat Aircraft successfully completed its first ever mid-air refueling. The Indian Ministry of Defense gave a statement today, praising the milestone that the made-in-India military plane attained.
The aircraft was manufactured by Hindustan Aeronautics Limited (HAL) and is a multirole light fighter jet developed for the Indian Air Force and Navy. On Monday morning, 9:30 AM the feat was achieved. 1,900 kg of fuel was transferred from the mid-air refueling tanker of IAF's IL78 to the Tejas LSP8 at an altitude of 20,000 feet. "The Light Combat Aircraft (Tejas LSP8) has successfully completed the wet (actual) engagement today by transferring 1,900 kg fuel from IAF IL78 mid-air refueling tanker," the release said.
This came after some dry runs were conducted in which the IAF successfully used the Russian-built IL-78 MKI Tanker to refuel mid-air. The refueling increases the fighter jets endurance and adds a lethal punch. Moreover, it also increases the range of the jet.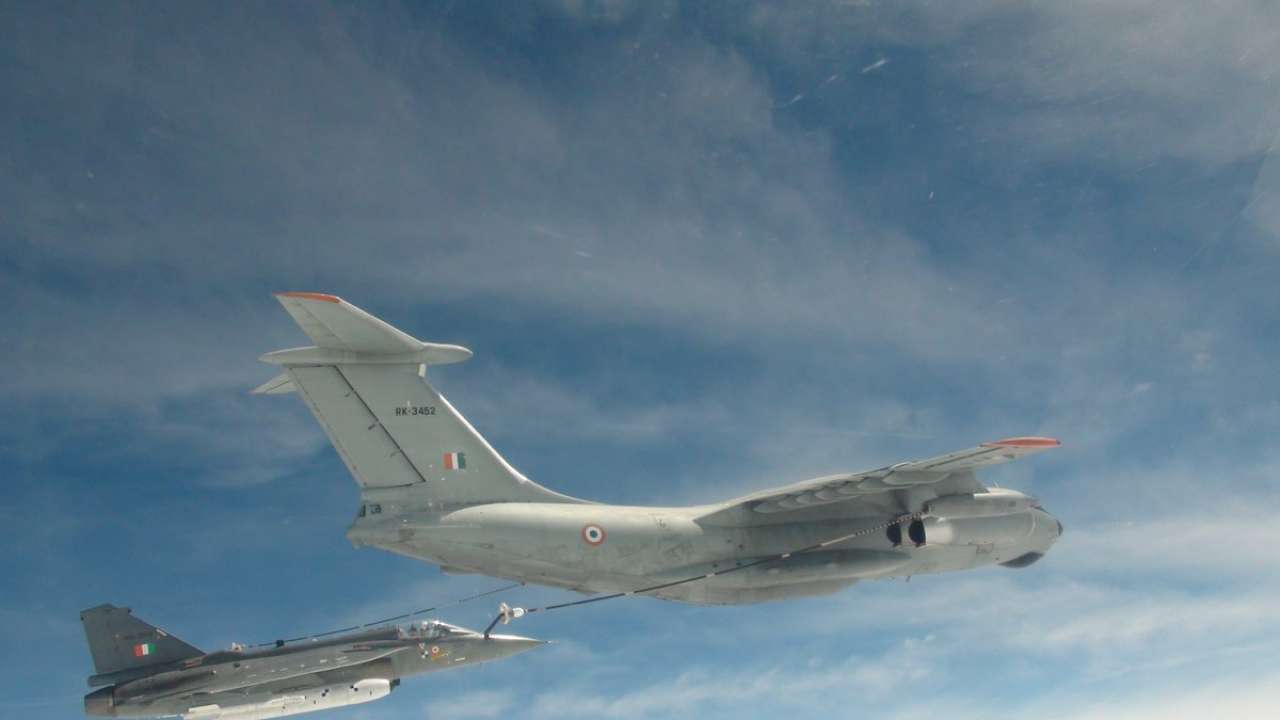 The IAF IL78 was piloted by Wing Commander Siddarth Singh. The Tejas LCA Mark-I was launched from Maharajpur Air Force Base (AFB) in Gwalior. The tanker aircraft launched from an IAF base in Agra. HAL and Aeronautical Development Agency were monitoring the situation from the Gwalior ground station. According to the officials, the speed of Tejas was 270 knots when the internal and drop tanks were refueled. "With this, India joins an elite group of countries who have developed the Air-to-Air (AAR) (refueling) system for military class of aircraft," HAL Chairman and Managing Director R Madhavan was quoted as saying.
The achievement came three months after Tejas successfully fired an air-to-air beyond visual range missile. A proposal for the procurement of a batch of 83 Tejas aircrafts was made by the IAF to the HAL. The total cost of the same would almost be INR 50,000 crores.
Further developments are being done to the Tejas aircraft in order to make it worldclass. The technicians at HAL are working on a low-speed recovery system. This would automatically increase thrust to the engine and so that the fighter is flown at close to the speed at which it can stall mid-air.
By Abhishek Aggarwal