Cuticles are not easy to take care of!
It's not always convenient to visit the salon weekly for a manicure to take care of your cuticles or the dead skin growing around your nails.
Regardless of how extra it looks, make sure you never cut your cuticles or bite them off as many of us have the habit to do so.
The cuticles are there to give matrix to your nails. Therefore, it's not ideal to aggressively push them back and tolerate the pain for no good.
Cutting your cuticles can also lead to problems like slower growth, ridges, white spots, or white lines on your nails.
Nuskha For Getting Rid Of Cuticles?
Using Cuticle Oil
When cuticles are exposed to excessive cold, sun, chlorination, salty or soap water or other environmental conditions that lead to dry, chapped skin, the cuticles can also become dry and damaged.
5 Ways To Use Vitamin E For Skin Care
I recently used the Vaadi Herbals Nail and Cuticle Oil to replenish health of my nails.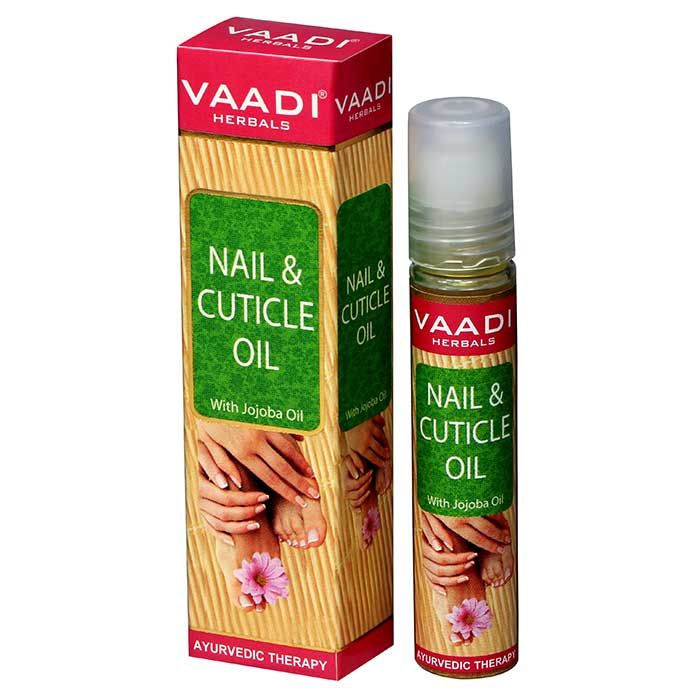 Soak your hands in water and then dry them.
Now slightly push your cuticles with a soft wooden stick or cuticle pusher.
After that you can apply the oil, later put some lotion too.
Whenever cuticles or the encompassing nail are dry and split, to the point of division of the nail region from the cuticle, the oil gives snappy fix and assurance.
The oil profoundly saturates the region, fixes the nail, stops the splitting and in the end enables the nail to reattach.
You can keep one nail and cuticle oil bottle in your bag and one more on your bedside table.
Looking For The Best Oily Skin Product?
If you liked this week's recommended products then do share and comment below.