During the Milan Fashion Week news broke out that hand-bag manufacturer is buying Versace. Micheal Kors in a bid to go high-end decided to buy the iconic Italian luxury brand for a whopping $2.1 billion. "The acquisition of Versace is an important milestone for our group," John Idol, chairman and CEO of Michael Kors, said in a statement.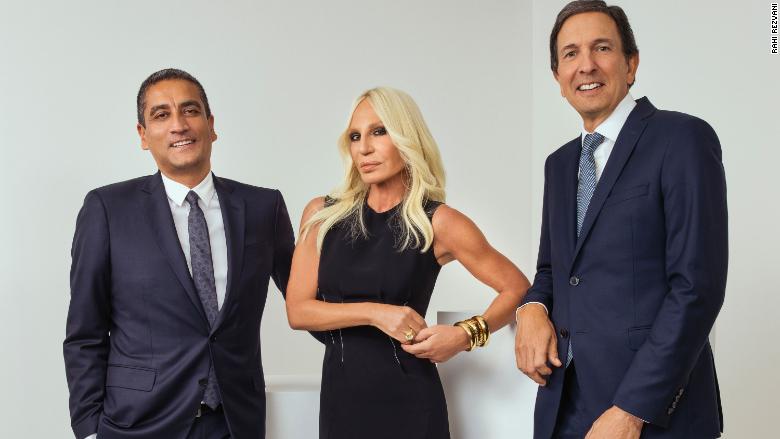 Shares of Micheal Kors was down fractionally last week on Tuesday after closing down more than 8 percent when the news about the deal broke out. Top competitor of the brand, Tapestry, which is the parent company of Coach and Kate Spade went down substantially.
According to reports, Micheal Kors will change its name to Capri Holdings after the deal closes. The name has been described as a nod to the "iconic, glamorous and luxury destination." The US company said that Donatella Versace, sister of the fashion house's late founder Gianni Versace, would "continue to lead the company's creative vision." "My passion has never been stronger," she said in a statement. "This is the perfect time for our company, which puts creativity and innovation at the core of all of its actions, to grow." Donatella, her brother Santo and daughter Allegra will also stay on as shareholders in the company.
People had different reactions to the deal. Most of them gasped at the price tag, which makes no sense since it kind of matches the price of one bag from MK. Jokes apart, Versace's acquisition might just be the best move for the luxury brand and Micheal Kors is a fitting partner.
In 2017, the brand paid $1.2bn for British accessories maker Jimmy Choo in the middle of a year. This deal saw its market value slide by over 20%. Kors stock has since doubled in price compared to last year's lows. Micheal Kors is planning to grow Versace to $2 billion revenue worldwide. Moreover, it also plans to increase the number of retail stores by atleast 200 while also expanding online sales.
Private-equity firm Blackstone, which owns 20 percent of Versace, will cash out as part of its deal.
By Abhishek Aggarwal