After a growing list of men from the entertainment and film industry, M J Akbar is the first political figure to have been featured in India's own #MeToo movement. Not one, but 6 women have come forward to accuse Minister of State for External Affairs M J Akbar of sexual harassment and inappropriate behavior.
For over three decades, the predations of MJ Akbar have been shrugged off as a "rite of passage" in the newsroom. That changed this week. Since Monday, the former journalist has been named in a range of sexual harassment charges. The most serious charges, so far, have been made by Ghazala Wahab, who wrote in The Wire about her last six months at the Asian Age, where she worked from 1994 to 1997, during which time Akbar was editor.
Akbar who has been in Nigeria for a trade delegation has not responded to calls, mails, or messages asking for his comment. The #MeToo movement gathered momentum after Tanushree Dutta had revealed her own story.
Denying reports that Mr Akbar had been asked to cut short his trip and resign, top sources said: "These are speculative stories." Mr Akbar's version would be heard after he returned, they said. Opposition ministers have come forward to demand that either Akbar comes clean or resigns from his seat.
Priya Ramani, formerly of India Today, The Indian Express and Mint, was the first to state on record that Akbar had called her to his hotel room. She wrote that the editor had called her for a job interview at an expensive Mumbai Hotel. She described it as more of a date than an interview. He also asked her to sit on his bed, "gesturing to a tiny space near you," which she declined to do.
Top Ministers including Akbar's boss, Foreign Minister Sushma Swaraj, have refused to comment on these allegations.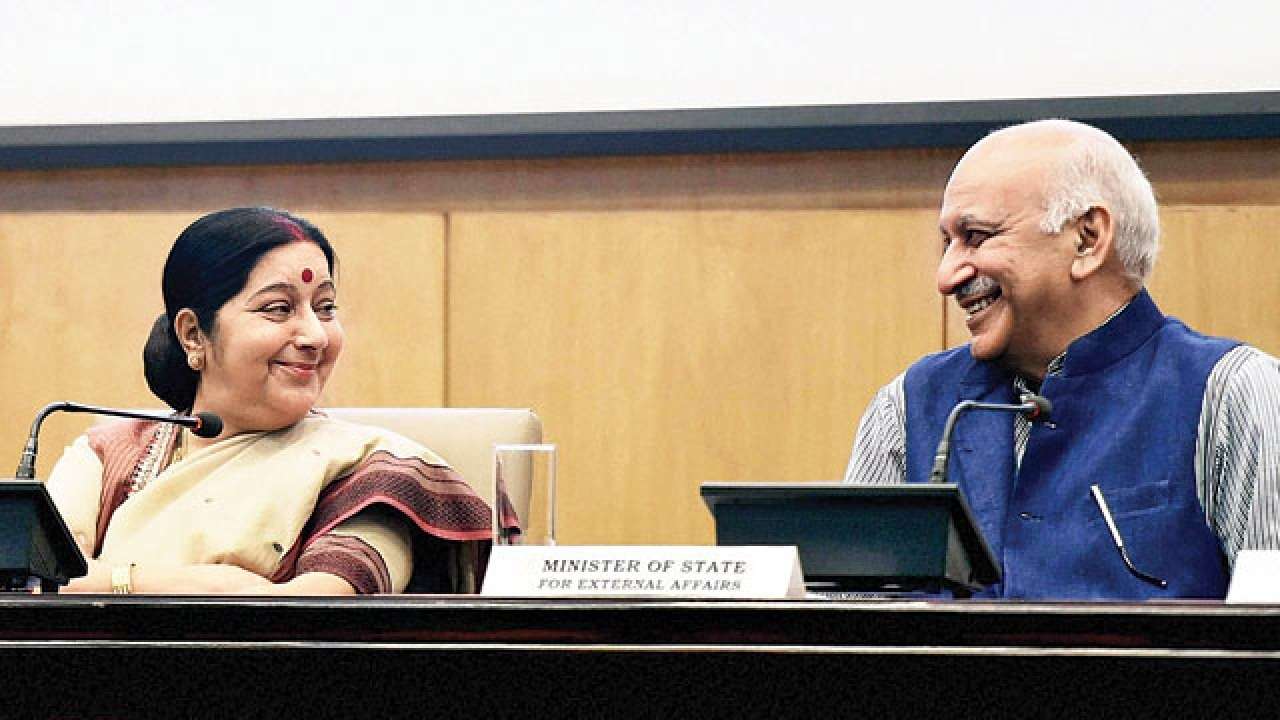 The only minister to call for an inquiry was Women and Child Development Minister Maneka Gandhi. "There should be an investigation. Men in position of power often do this. This applies to media, politics and seniors working in companies. Now that women have started speaking out, we should take it seriously," Maneka Gandhi told news channel India Today.
Responding to the allegations on social media, Congress spokesperson Manish Tewari told reporters that it is an "extremely serious matter and the minister concerned needs to speak up". Tewari added that "silence cannot be a way out" and that the matter should be investigated.
By Abhishek Aggarwal