After much anticipation and a long wait, the Signature Bridge was finally inaugurated by Delhi Chief Minister Arvind Kejriwal. The bridge which was proposed in 2004, took a massive 14 years to be completed. It was initially expected to cost Rs. 1,131 crore and was to be completed before the Commonwealth Games held in Delhi in October 2010. However, the cost rose to Rs. 1,594 crore and so did the timeline.
The bridge which is built over the Yamuna river, is expected to cut travel time between north and north-east Delhi. It will share the burden of the old Wazirabad bridge. Moreover, it is almost double the height of the Qutub Minar. The Signature Bridge will be open to public from today onward.
Whatsapp To Start Showing Ads On Status Section
The bridge is India's first asymmetrical cable-stayed bridge. The design is made in such a way that it replicates the gesture of 'namaste.'  "From the top of the bridge, people will be able to enjoy a panoramic view of the city, like people can from the Eiffel Tower" said Deputy Chief Minister, Manish Sisodia during the inauguration. However, he also alleged on Twitter that the BJP tried to create hurdles for the project. On the other hand,  Delhi BJP chief Manoj Tiwari said the Delhi government has violated protocol by not inviting him for the opening.
BBMP Victim Of 400 Crore Garbage Disposal Scam
Reports suggest that the area around the bridge will be developed to convert it into a tourist spot. The bridge will also have a 154-metre high glass viewing box. This will give tourists a panoramic view of the city. Visitors will be taken to the top in four elevators with a total capacity of 50 people. The 575-metre bridge will also have multiple spots for selfie lovers on the way. The bridge will reduce the commuting time between northeast areas and the inner city from 45 minutes to just 10 minutes, combating pollution and saving fuel.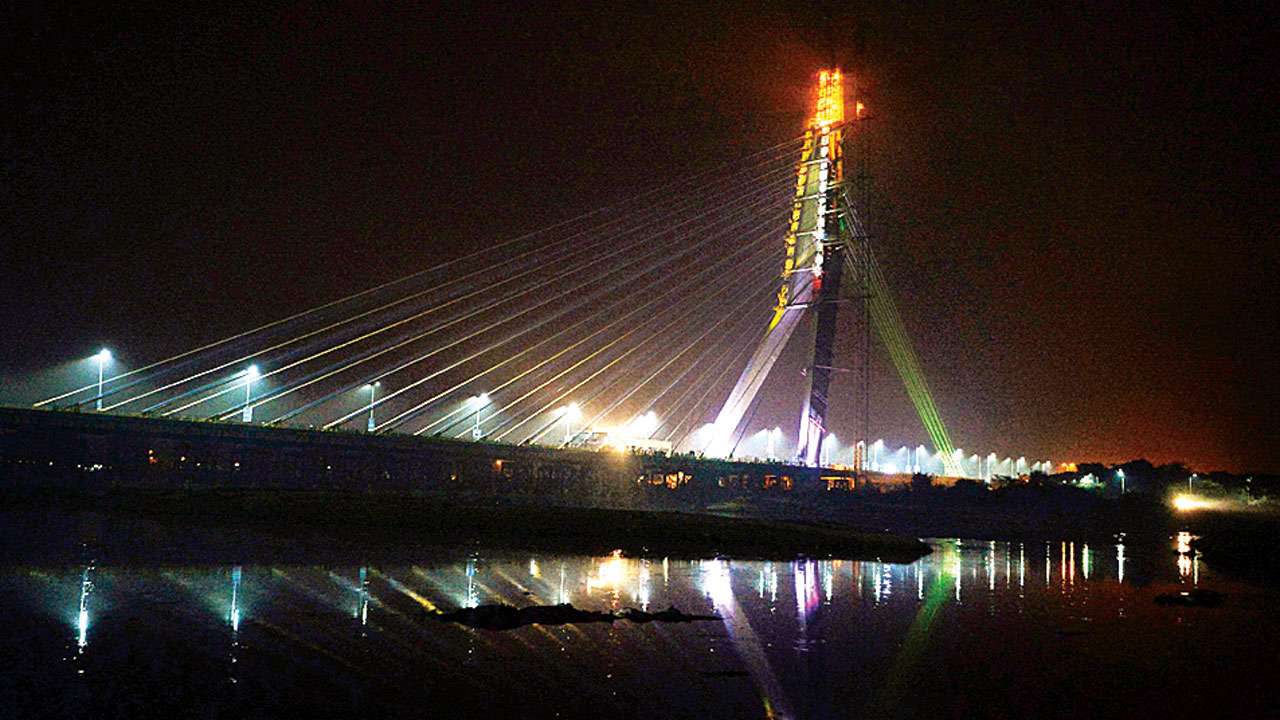 With a 250 mm thick steel plate fabrication the bridge will become the most coveted landmarks of the city. It has 127 strands of back-stay cables, spherical bearings of 17,300 tonne vertical capacity, pendulum bearing to resist uplift of 6,300 tonnes. Moreover the transportation and handling capacity is of 460 tonne. It is a symbol of a modern and progressive India.
Shortcomings Of E-Commerce Platforms 
The Signature Bridge is a massive boost for the city which is dealing with multiple problems of traffic and pollution.
By Abhishek Aggarwal