An alarming rate of deaths due to the process of manual scavenging has been brought to the forefront after 11 Indians died this month cleaning sewers or tanks without the required gear for their safety. According to the first official government statistics on the work, at least one Indian has died doing this job every 5 days since the beginning of 2017.
37-year-old Anil died while cleaning a sewer in Delhi recently. He was lowered into a 20 foot deep sewer by an allegedly weak rope tied to his waist which snapped midway. According to Hindustan Times, the cause of death was inhalation of toxic gases.
His employer did not heed warnings that the rope being used was weak, or that it was an unsafe time for sewer cleaning.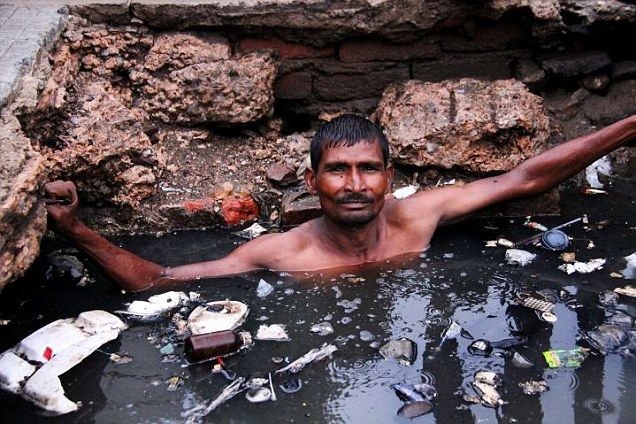 This job is said to be one of the most deadly jobs in the county and a gruelling form of caste discrimination.
The apathy of these workers is concealed in these numbers has many activists say that this number is much higher. The workers are barely compensated and made of work in inhuman conditions without the necessary safety equipment.
Manual scavenging was outlawed in 1993. It was amended in 2013 to include sewer and septic tank cleaning, apart from dry toilets. Despite being in effect for over 2 decades, no convictions have ever been obtained.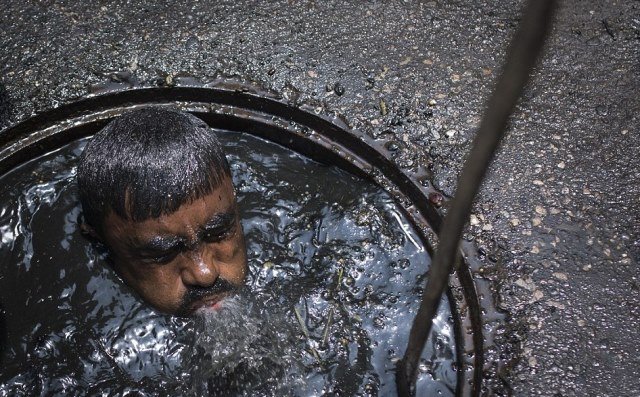 After the amendment in 2013, the government recognised 12,742 manual scavengers in 13 states. This number jumped to 53,236 after another official count in 2017. However, even this is a gross misrepresentation of the actual number as it includes data from only 121 of the more than 600 districts in the country.
Unemployment and caste divide are the root causes of this issue. In West Delhi, 5 men recently lost their lives after their employer forced them to clean a sewer in a DLF apartment. He threatened to fire them unless they complied, and sent them in with no protective gear.
Along with casteism, the gender disparity too has a role to play in the monstrosity. Although the women aren't made to clean sewers, they are made of clean dry toilets for a pity fee with the risk developing diseases and injuries.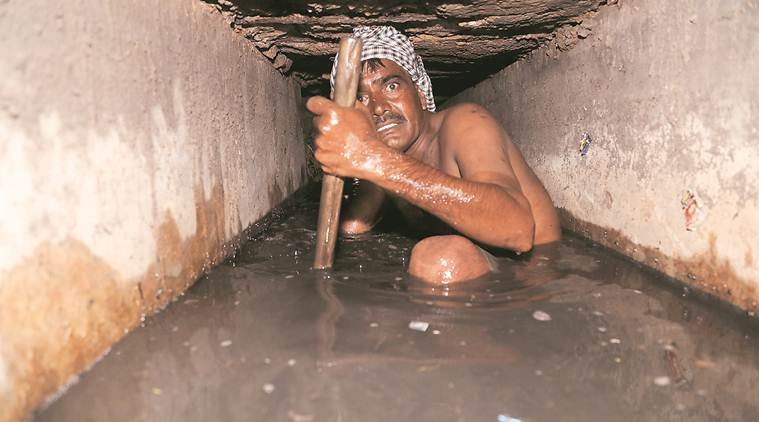 Manual scavenging has existed in India even after modernisation. The problem has percolated from the caste system and religious bias by associating Muslim communities with cleaning latrines and sewers.
This is a grossly disturbing situation which must come to light. We urge you to be woke citizen and take action at least within your community and society to help another human live their life with dignity and earn a livelihood without putting their life at risk.
By Abhishek Aggarwal