For a long time, supercar manufacturer, Bugatti, was teasing everyone with glimpses of their new monster, the Divo. Now, the French high-performance automobile company has officially launched the car. The new Divo will be limited to just 40 units globally and will burn a hole of INR 40 crores in your pocket. Moreover, only owners of another Bugatti powerhouse, the Chiron, will be able to get their hands on this car. Now if you have a Bugatti Chiron standing in your garage and 40 crores lying in your bank account, you would still not be able to buy this supercar. Why, you ask? Well, that's because all 40 of those units manufactured have already been sold out before even the launch!
Now while the Chiron is a work of art itself, Bugatti have outdone themselves. Just the sheer design and attention to details takes the Divo to another level. Although the car is road legal, this is purely made for track. Its literally jaw-dropping and absolutely outrageous.
Under the hood, the Divo houses an 8-litre quad-turbo W16 engine. This is the same as the Chiron. The powerful engine helps make a 1479 bhp of max power which helps the supercar reach 0-100kmph in just 2.4seconds! Even bullets don't leave the gun that fast.
However, due to the heavy aero kit it is slower than the Chiron which goes at a top speed of 420kmph as compared to the Divo's 380kmph. Let me add though, this fact counts true only in a straight road. The Divo is a racetrack car and according to Bugatti itself, the Divo can lap Italy's Nardò handling circuit eight seconds faster than the Chiron. "To date, a modern Bugatti has represented a perfect balance between high performance, straight-line dynamics and luxurious comfort," says Bugatti president Stephan Winkelmann. "Within our possibilities, we have shifted the balance in the case of the Divo further towards lateral acceleration, agility and cornering. The Divo is made for bends."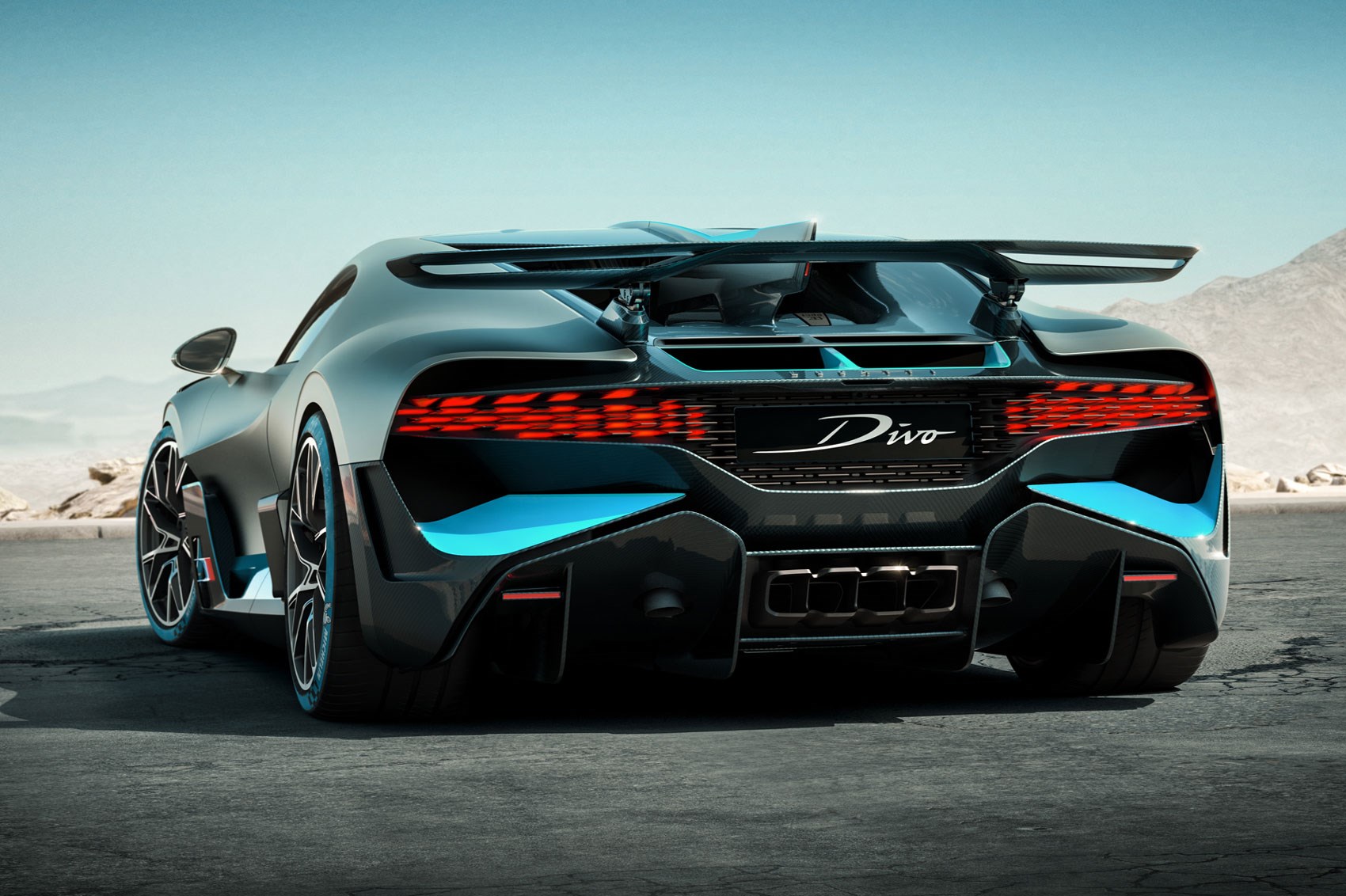 The advanced aerodynamic package on the Divo makes it look gorgeous. Moreover, that helps it yield an extra downforce of 90 kg when compared to the Chiron. Even with the added aero work, the Divo is still 34 kilograms lighter than the Chiron. It features a massive 1.8 metre hydraulic wing at the back. The diffuser  looks like it was meant to be on an LMP1 car. The rear spoilers act like a brake and can be adjusted to different angles depending on different driving modes.
The Divo is named after two-time winner of the Targo Florio which is an open road endurance automobile race held in the mountains of Sicily, Albert Divo.
By Abhishek Aggarwal