15-year-old Shardul Vihan became the youngest Indian shooter to lift a medal at the Asian Games which are taking place in Jakarta Palembang. The youngster won a silver medal in the men's double trap. The same event made Rajyavardhan Rathore famous when he won a silver medal in Olympics back in 2004.
Shardul had a sleepless night before the competition. Not because the youngster was nervous to face compatriots double his age. It was because he and his fellow teen Lakshay Sheoran were playing PUB-G till late at night. Mansher Singh, the shotgun team manager said that Vihan was addicted to the game. "They were playing video games, some shooting game. Shouting and screaming, of course I had to remind him that he had an Asian Games competition the next day."
However at the shooting range, young Vihan showed the calmness of a veteran. He was blowing up clay discs with ease and led the competition for the first 36 out of 80 shots. He gave a tough fight to Shin Hyunwoo of Korea right until the end. However, fell short by a single shot – 74 to 73 – to the 34-year-old. Forty-two-year-old Hamad Al Marri of Qatar finished third.
Vihan has a shorthand method like a student learning math formulas. He thinks out each motion of his stroke. While other shooters drew their guns out in a quick fashion, Vihan was deliberate. He lined up the horizon with a shell casing in order to know where he might position his gun to best track the trajectory of the discs.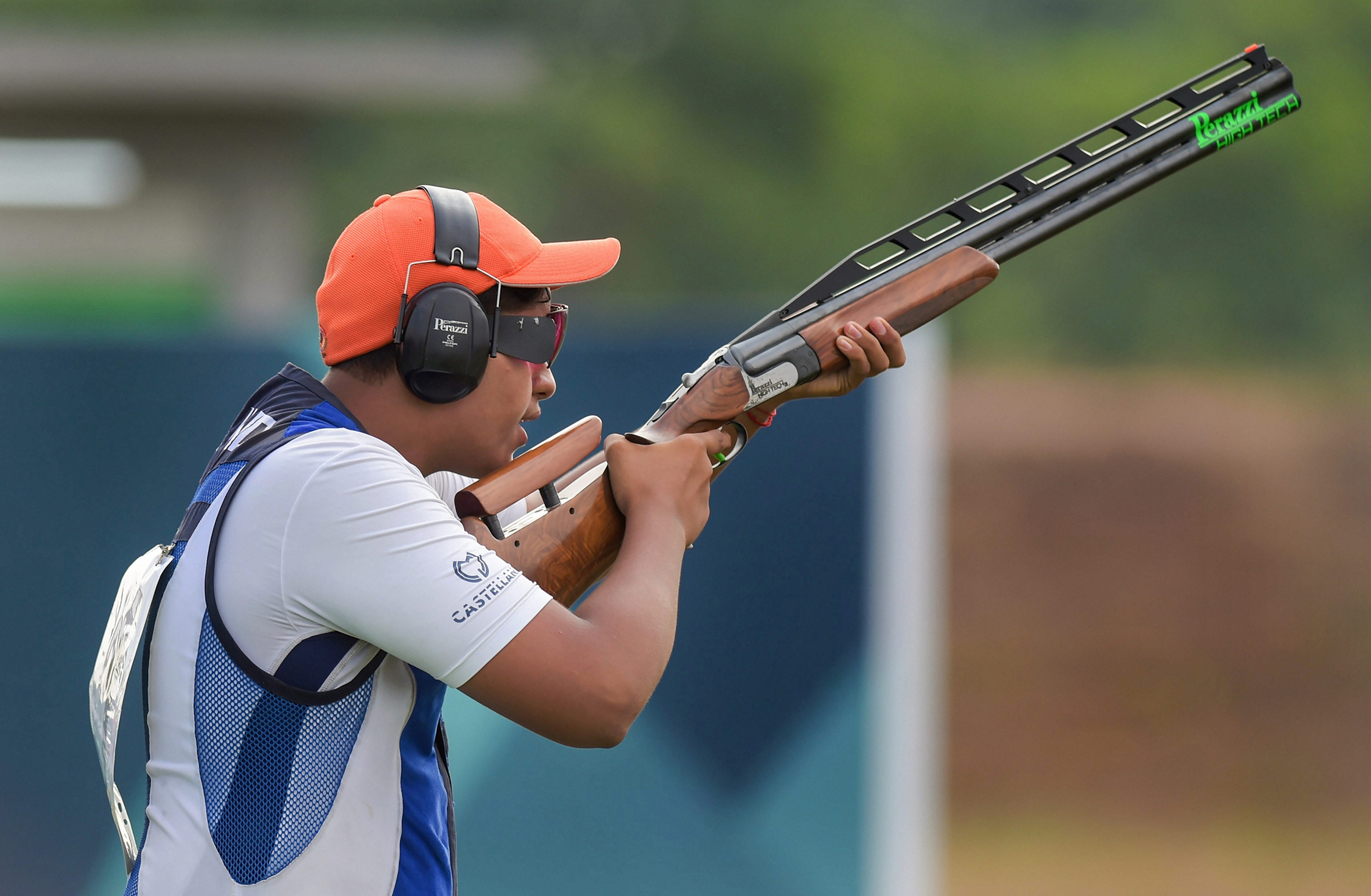 Vihan also has the advantage of being a natural. His coach, the former Olympian trap shooter Anwar Sultan, certainly thinks so. Sultan jokes that it's because the two of them are from Shamli in Uttar Pradesh's Baghpat district. "Waha ka paani piya hai to use accha shooter banna hi tha (If you hail from there, shooting comes naturally to you)," jokes Sultan, who had travelled from India to watch his ward compete.
He is the baby of the group. Everyone seems to fuss around him when he faces even the slightest of inconveniences. However with double trap not featuring in the Olympic anymore, Vihan has a task at hand. He needs to change his discipline. The youngster will have to learn to use an entirely new tool- the single trap shotgun.
However, like Anwar Sultan says, "The kid has excellent hand-eye coordination and reactions. I'm sure if he was in any other sport he would have been just as good."
By Abhishek Aggarwal